TOURS IN THE LOIRE VALLEY
Our bilingual tour drivers (English, French) are ready to take you on an amazing trip through the stunning countryside and villages of the Loire Valley and invite you to discover the wonders of the region in a comfortable, fully air-conditioned vehicle.
Our flexible team is here to help you plan your own customized tour (à la carte) and to help you choose the main stopover points.
We make it a point to drive along quiet country roads as often as possible in order for you to enjoy the picturesque scenery.
In an effort to combine cultural sightseeing and gastronomy, we won't forget to stop over at a good restaurant or to take you to some of the best places to sample our local wines.
Pick-up service at: your accommodation, railway stations, local tourist office


Set prices for half-day and full-day tours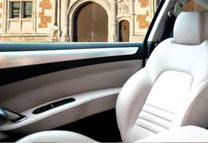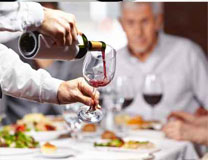 Here are our tour prices with pick-up in the city of Tours. They vary according to the number of passengers, type of vehicle and destination.

Full-day tour
From €511 to €560
9 hours - 200 km/max


Half-day tour
Morning from €208 to €235
9.00 a.m. to noon - 130 km/max

Afternoon from €320 to €370
1.00 p.m. to 6.00 p.m. - 160 km/max
Please contact us for an estimate.
TOURS IN OTHER REGIONS IN FRANCE
We would be happy to help you organize your entire trip. Based in the Loire Valley, we could take you to discover our most famous castles, vineyards and other historic landmarks in our region. But that's not all!